Company Overvie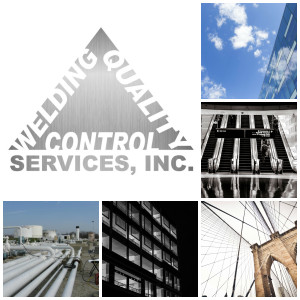 w
Welding Quality Control Services, Inc. (WQCS) is a woman-owned small business established in 2014 and based in the Tampa Bay area.   Owners, Ron and Michelle Royal created WQCS with the vision to not only provide welding inspection services but offer an overall package to include the welding quality control and quality assurance of a project from start to finish. 
Vice President and co-owner Ron Royal, a Certified Welding Inspector qualified by the American Welding Society (AWS), has over 20 years experience and acquired knowledge in the inspection industry.
An AWS Certification is recognized worldwide!  Therefore, contact us today toll free (855) 799-WQCS with your project's welding quality control needs!
          
   "Quality Service Reliability"
"We have been using Welding Quality Control Services Inc. (WQCS)  for the past two years when we cannot provide an in house CWI.  Their service has been right on time every time. Michelle and Ron have worked with me through client scheduling issues on many occasions."
-Doug Ross, Universal Engineering Sciences